The Southwestern Fastener Association (SFA) scholarship fund has been named in honor of Will Rodriguez, industry innovator and founder of The Fastener Connection, Inc.
Each year the Southwestern Fastener Association awards scholarships based on scholastic achievement, leadership, and community involvement to children of fastener industry professionals.
"This scholarship is important to me because of what it does to help students. Education was extremely important to my father, 'education brings opportunity', as he used to say. Eleven hard working student applicants a year are granted scholarships to help them through an educational environment that is constantly changing and becoming more expensive every year. The financial assistance that the SFA gives our members' sons and daughters will bring excellence to them and one day that investment will bring dividends back to our industry by way of these young bright minds entering into it," states Michael Rodriguez, The Fastener Connection President, SFA Board Member and son of Will Rodriguez.
Southwestern Fastener Association members contribute to the Will Rodriguez Scholarship Fund through direct donations and through participation in raffles during SFA conferences. During the Spring 2014 Conference, $5,100 was raised for the scholarship fund. The successful raffle resulted in Billy Boyles, Merit Sales/Chicago Hardware, winning a AR-15 rifle donated by The Battle Rifle Company.
For more information on SFA Scholarship opportunities visit www.sfa-fastener.org/scholarships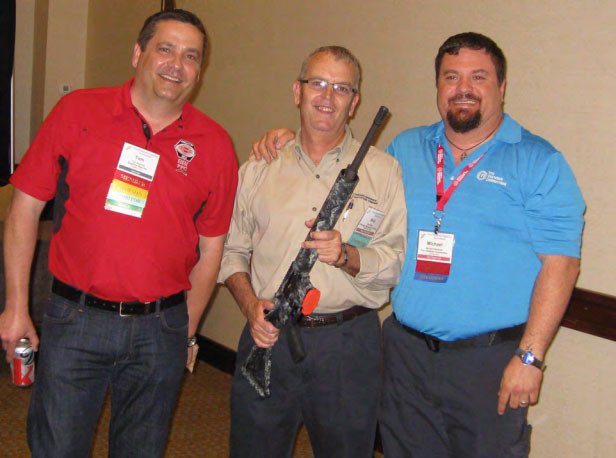 $5100 Raised For
Will Rodriguez Scholarship Fund